About 60 exciting sessions to happen in programme EuroBiCon weekend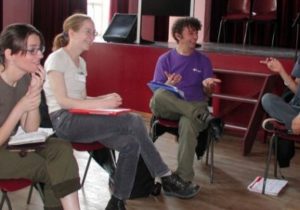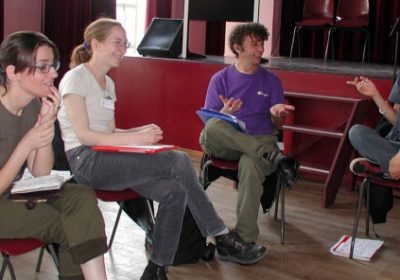 This is the schedule of the programme of the third European Bisexual Conference in Amsterdam on 29, 30 and 31 July 2016
www.eurobicon.org/schedule-eurobicon
At EuroBiCon about 60 sessions happen across the long weekend, so there's always a lot to choose from the programme.
All sessions are run on a voluntary basis. Many people who attend the EuroBiCon create the conference by offering informative, lively, creative, talkative, sensual, profound, funny, connecting, visionair, activists, self empowering, fantastic workshops. We also have guest hosts for such sessions. We can't say often enough how grateful we are for that!
The EuroBiCon shows the Grand Opening, panel Putting the B in LGBT*, workshops and the evening entertainment, as far as we organise it, and a bit of day 2 of the EuroBiReCon presentations, too.
The descriptions of the Grand Opening and the Panel Putting the B in LGBT* in the Old Luthern Church (Oude Lutherse Kerk), and the workshops in community center De Boommsspijker will follow, and much nearer the time, we'll release a handbook which will explain what each workshop is about, and, in some cases, who can attend.
Buy your ticket
When you see the schedule one thing becomes very clear: you do not want to miss out on the EuroBiCon! Are you not registered yet? Do so today at www.eurobicon.org/registration
Questions
If you have questions about the programme, please send us an email. We'll respond as soon as we possibly can.