Information on keynote speakers:
Prof. Surya Monro
We proudly announce that Prof. Surya Monro (University of Huddersfield) will be the first keynote speaker at the EuroBiReCon.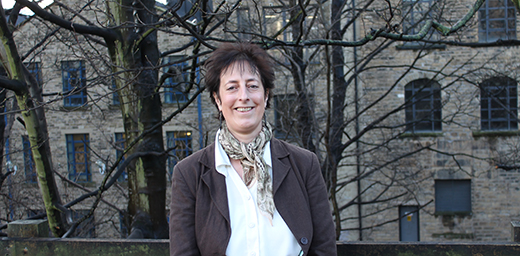 Keynote: Prof Dr Surya Monro, Director of the Gender and Sexuality Research Group of the University of Huddersfield UK.
She has written multiple books on sexual diversity including Gender politics: Activism, citizenship and sexual diversity (2005) and Sexuality, Equality and Diversity (2012 with Diana Richardson). Her book Bisexuality: Identities, Politics, and Theories has been published in July 2015.
Abstract:
Bisexual studies: Where have we been and where are we going?
Bisexual studies has a rich history, with contributions from activists, activist-scholars, and some mainstream social and cultural theorists. In particular, there was a blossoming of the field between the late 1940s and 2000. However, there is a lack of integration between bisexual-centred scholarship and broader sexualities social sciences. This means that we, as bisexual scholars, do not always benefit from the intellectual resources available to us – and it means that bisexuality stays mostly hidden within the academy, contributing to our wider invisibility.
This talk looks at the development of bisexual studies, key areas of sociological and political thought that are useful for understanding bisexuality, and ways in which the field might move forwards. It highlights some key areas of difficulty for us as bisexuals, both politically and in our academic work, and asks us to think broadly and deeply about the ways in which we might be able to effect positive change for bisexual people and for other people who face discrimination due to their sexuality and gender.
Dr Alex Iantaffi
Dr Alex Iantaffi (University of Minnesota) will be our second keynote speaker.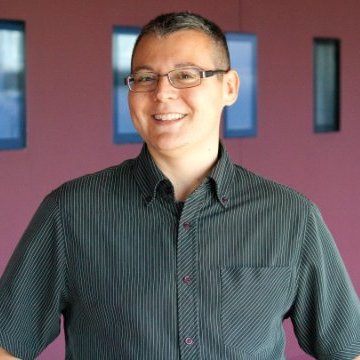 Keynote: Dr Alex Iantaffi, Therapist, healing practitioner, teacher, speaker, scholar, researcher, writer, University of Minnesota USA.
Alex Iantaffi is an Italian trans masculine, bi, queer immigrant who has lived in Anglo countries (UK and US) for the past 23 years. He is a licensed marriage and family therapist, supervisor, scholar, writer, researcher and editor-in-chief of the Journal of Sexual and Relationship Therapy. Alex is a member of the People's Movement Center, an emerging healing justice collective in South Minneapolis, and an adjunct at the University of Minnesota, and at the University of Wisconsin-Stout, US. He has researched and published extensively on gender and sexuality across the lifespan, as well as disability issues. Alex has been active in bi community first in the UK and now in the US, often working at the crossroads of activism and academia. He is currently co-chair of the Minnesota Transgender Health Coalition, and is also collaborating with the Bisexual Organizing Project to increase mental health support to bi people coming out in his bioregion. Alex is also a parent, perpetual student (currently training in Somatic Experiencing and Dance and Movement Therapy), and enthusiastic dancer.
Abstract:
Non-binary & Bi: At the intersection of bi+ identities, experiences, research, and organizing
In this keynote, I will take an autoethnographic approach to explore aspects of identity, experiences, research, and community organizing as a bi scholar, therapist, and community organizer. I will address the intersection of non-binary trans and bi identities, and community organizing, using existing research evidence to highlight barriers and facilitators to health for our communities, not just on an individual, but also on a collective level. In this talk I will weave personal stories, and research findings to reflect on how bi identities, experiences, histories, and communities are often non-binary in nature, and indeed they invite us to expand beyond dichotomous polarities. Bi erasure, and biphobia as shaping influences in the context of an increasingly homonormative movements for LG(BT) rights will also be addressed.
We will discuss how trans inclusion has often been coopted as an argument, most often in cis white communities, to justify a false construct of bi identities, and experiences as essentially binary. I will also challenge the myth of queerness as the preferred umbrella for less binary frameworks, and evaluate examples of the increased use of queer within cis, hetero, and homonormative discourses, which reinforces, rather than transcend binary ideas of gender, and sexuality. Finally, I hope to conclude with a reflective community discussion on the place of bi identities, experiences, and organizing, within an increasingly intersectional movement where our gender, sexuality, class, race, ethnicity, citizenship, disability, relational, and educational status are inextricably linked, as some of us attempt to organize against an increasingly hegemonic overculture.
Contact
If you have a general inquiry about EuroBiReCon and/or about the EuroBiReCon program, please contact Emiel Maliepaard and Dr. Caroline Walters.