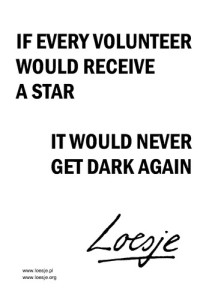 [Nederlandse tekst hieronder]
The EuroBiCon is an event by and for the bisexual community and our friends, and is entirely organised by volunteers. The preparations are already in full swing but we really need you to make this conference into a success!
During the 4-day conference, and in the days before and after, there are all kinds of thing to be done. We are looking for people to help with a variety of tasks. Making sure the location looks great, welcoming the attendees, taking care of technics for the workshops, or offering some emotional support. Whatever your skills are, there's a suitable task for you.
As a volunteer you are part of a great team, you meet all sorts of people, and you are making this event possible for the bi community. Everyone who supports us is of course welcome to join, whether you are bisexual or not. Are you interested in helping out or do you have questions? Fill in the form below or send an email to Vera Weetzel at eurobicon [at] gmail.com and we'll discuss it further!
—————-
Vrijwilligers gezocht!
De EuroBiCon is een event voor en door de biseksuele community en onze vrienden, en wordt helemaal georganiseerd door vrijwilligers. De voorbereidingen zijn al volop in gang, maar we hebben jou hard nodig om het congres tot een succes te maken!
Tijdens het 4-daagse congres, en in de dagen er voor en na, is er van alles te doen. We zijn op zoek naar mensen die willen helpen met allerlei taken. De locatie er tiptop uit laten zien, de deelnemers verwelkomen, de techniek voor de workshops verzorgen of een luisterend oor bieden. Waar je ook goed in bent, er is sowieso een geschikte taak voor je.
Als vrijwilliger maak je deel uit van een gezellig team, je leert allerhande mensen kennen, én je maakt dit mooie evenement voor de bi community mogelijk. Iedereen die ons een warm hart toedraagt is natuurlijk welkom, of je nou bi bent of niet. Lijkt het je wat om mee te helpen of heb je vragen? Vul het formulier hieronder in of stuur een mailtje naar Vera Weetzel op eurobicon [at] gmail.com en dan praten we verder!
[ninja_form id=5]